At Yogabee, we ground ourselves in the sacred teachings of Yoga. We believe that Yoga is a journey of self-discovery, a path that leads to greater awareness, balance, and connection with your true self. We respect the rich traditions of Yoga, and at the same time, we recognise that the essence of Yoga is to adapt, evolve, and grow with the changing tides of life. Our philosophy is to honour the past while living fully in the present, keeping an open heart and an open mind.
Yogabee classes are designed for everybody. It doesn't matter if you're a seasoned Yogi or stepping onto the mat for the very first time. We are here to guide you, whether you're seeking to understand the nuances of a specific practice or wondering which class aligns with your needs. Your journey is yours, and we're here to support you at every step.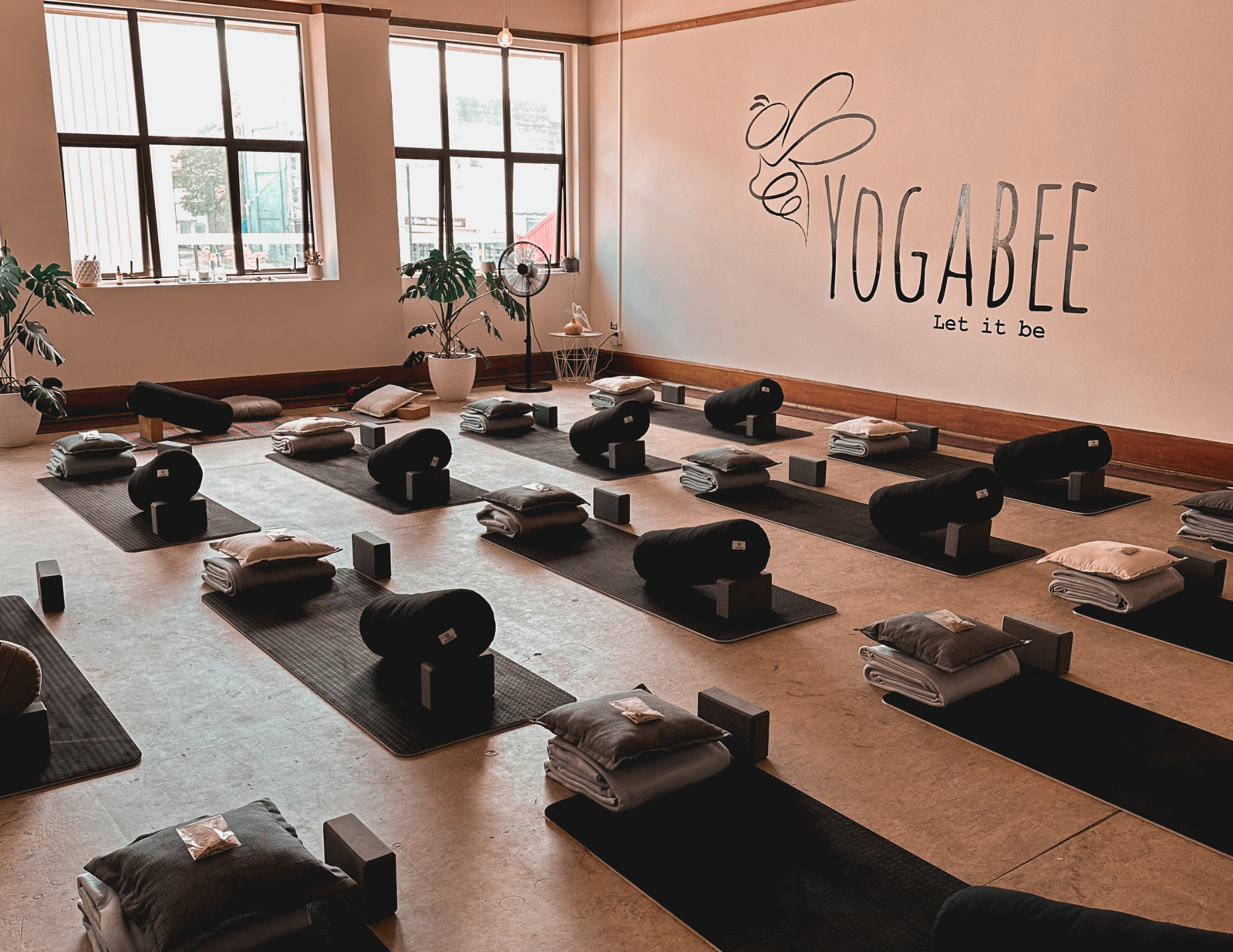 "Yoga is the journey of the self, through the self, to the self."
— The Bhagavad Gita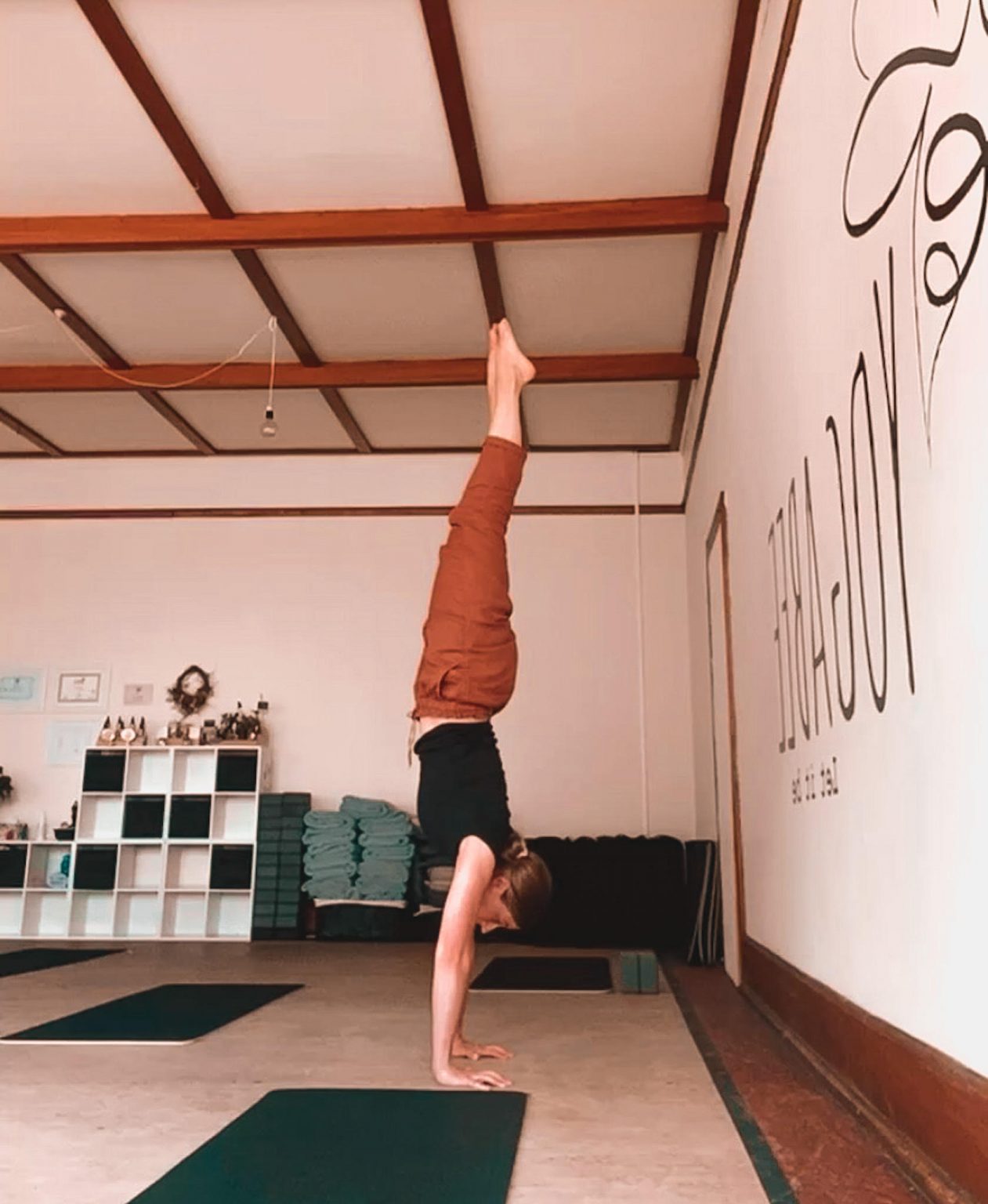 With over ten years of personal practice, Tash has not only immersed herself in the teachings of Yoga but has also passionately dedicated the last five years to sharing the transformative benefits of this ancient practice with others.
Tash's journey in Yoga is marked by a deep understanding of its essence, a commitment to continual growth, and a genuine desire to guide others on their own path of self-discovery. Tash's experience as a practitioner and teacher brings a wealth of wisdom and a nurturing presence to every class she leads, making her a cherished member of our Yogabee family.
When you practice with Tash, you'll find not only a skilled instructor but a compassionate soul who is wholeheartedly dedicated to helping you uncover the potential that resides within your own Yoga journey. Join Tash in her classes, and let her experience and passion for Yoga inspire and guide you on the path to wellness, mindfulness, and self-love.
Trained under the tutelage of the wise and respected Gurus of Rishikul Yogshala, Natasha has a knowledge and understanding of various traditional subjects including Hatha Yoga, Ashtanga Yoga, Pranayama, Meditation, Yoga Philosophy, Yoga Nidra, Mantra Yoga and Adjustment and Alignment.

More recently, Tash has completed the Trauma Center Trauma Sensitive Yoga (TCTSY) 20-Hour Foundational Training expanding her insight into the healing potential of Yoga, particularly for those who have experienced trauma.
Tash is a Registered Yoga Teacher (E-RYT200) with Yoga Alliance, which acknowledges the completion of a yoga teacher training with a Registered Yoga School (RYS) – Rishikul Yogshala in Rishikesh, India.
Tash is also a Yoga Alliance Continuing Education Provider® (YACEP®), which recognises expertise in one or more of Yoga Alliance's Educational Categories and is qualified to teach courses that will count as Continuing Education hours for RYTs.
Keely's love of yoga started 10 years ago & ever since then it has been a foundation in her life. From there, Keely began practising acro yoga (acrobatic partner yoga) alongside her personal practise which took her to teaching & practising in festivals & studios around the world. 
In Keely's personal practice, she drops into the embodiment of the water element in slow flowing sequences with small explorations in somatic movement to cultivate alignment in the nervous system.
Keely is a Certified 200 hour Yoga Teacher.