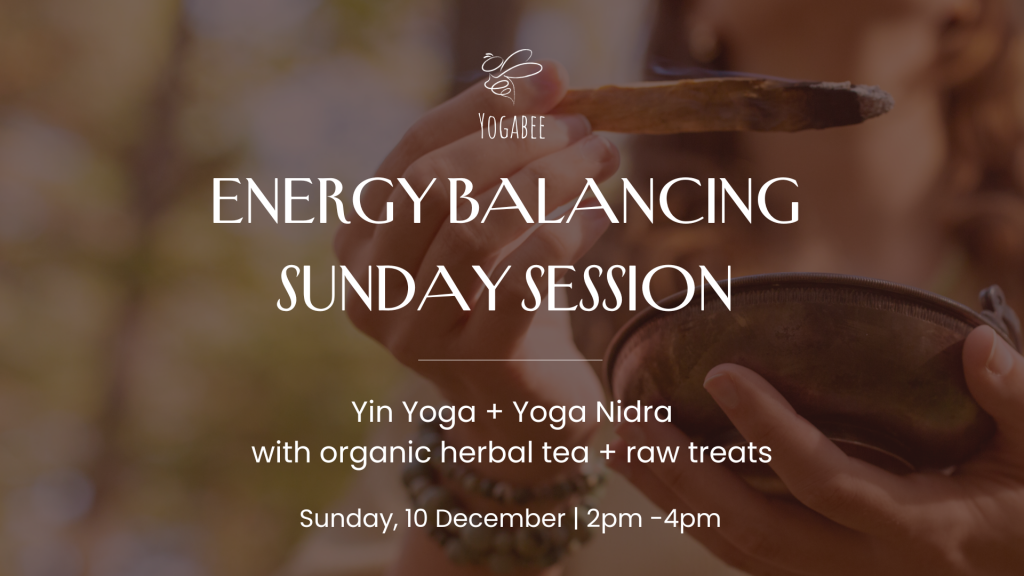 Join Tash for the last Sunday afternoon session of the year – a soul-nourishing blend of Yin Yoga and Yoga Nidra.
Wrap yourself in the gentle embrace of Yin Yoga, gracefully transitioning into the deep tranquility of Yoga Nidra.
Let this session be a sacred closure to the year, aligning your mind, body, and spirit ahead of the festive season.
Our Yin Yoga practice will guide you through a series of long, deep holds in poses that focus on each energy center (Chakra), starting from the base of the spine and moving up to the crown of the head. This meditative practice creates space for your physical body to release built-up tension, creating a shift in your energetic body.
Flowing on from our Yin Yoga practice, you will be gently guided through a deeply restorative Yoga Nidra practice passing through each of the energy centres. Creating an insight into your relationship with rest, relaxation and the innermost recesses of your consciousness.
To conclude our bliss session, we will share custom made organic teas and delicious raw treats as we create a little time and space for sharing and chats.
$49
Spaces are limited and bookings are essential x
Enter your email to subscribe the newsletter